I created
"safe space"
as a rebrand of an
LGBTQ+ organization called
"The Pride Center of NJ."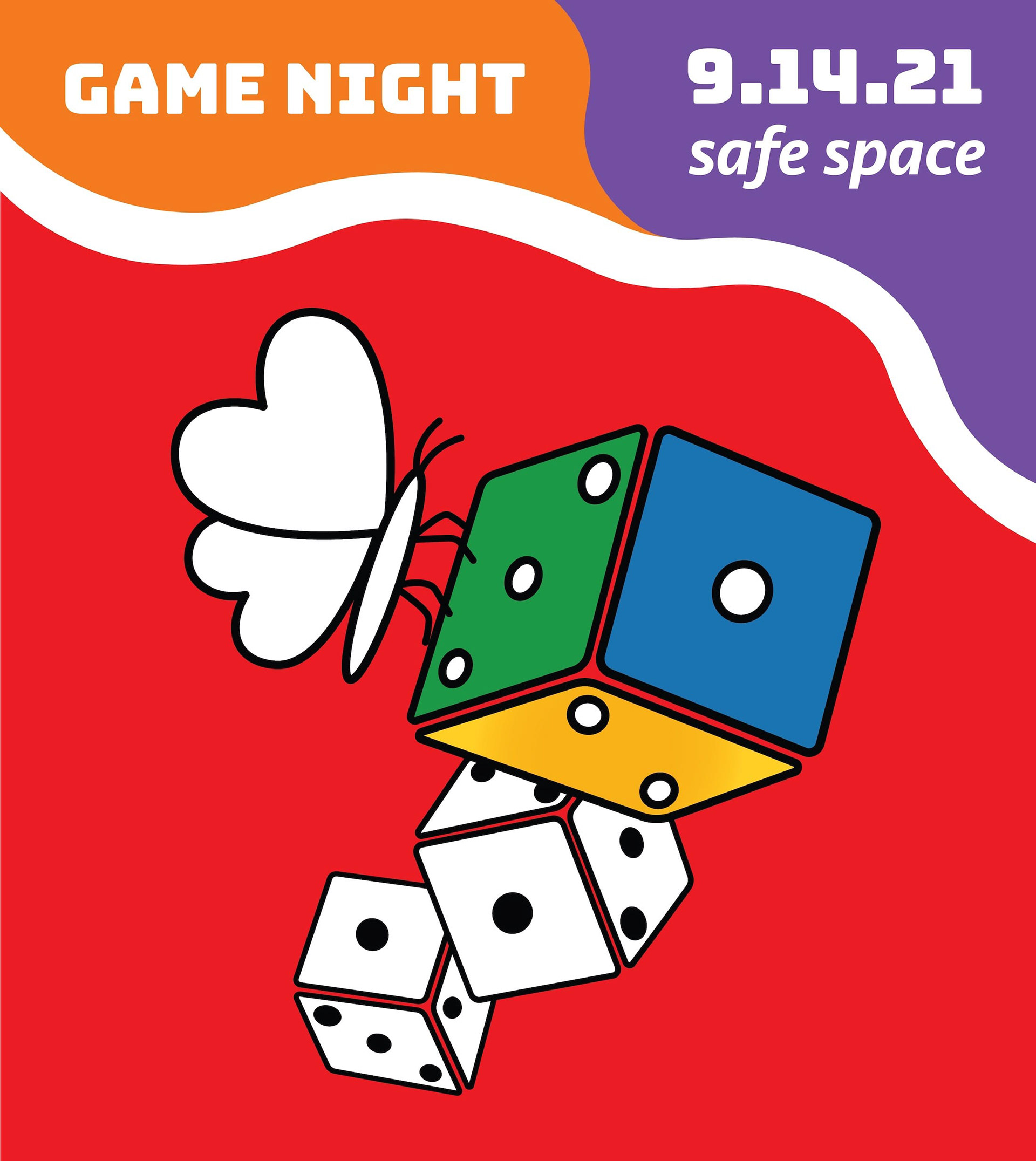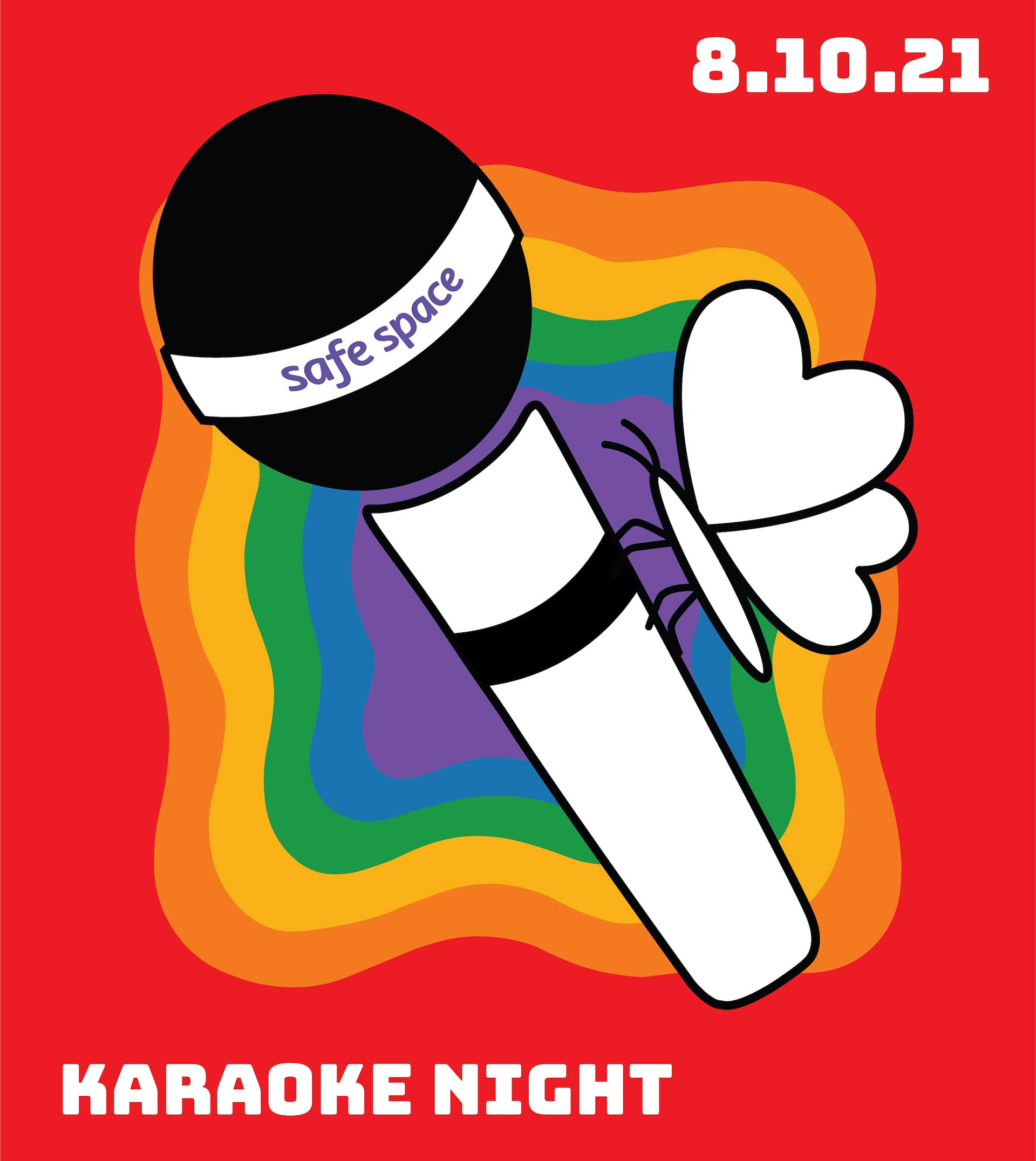 "safespace"
would hold events where
the community could get together
in 
a fun, casual setting.
These events would include disco
night, game night, and karaoke night.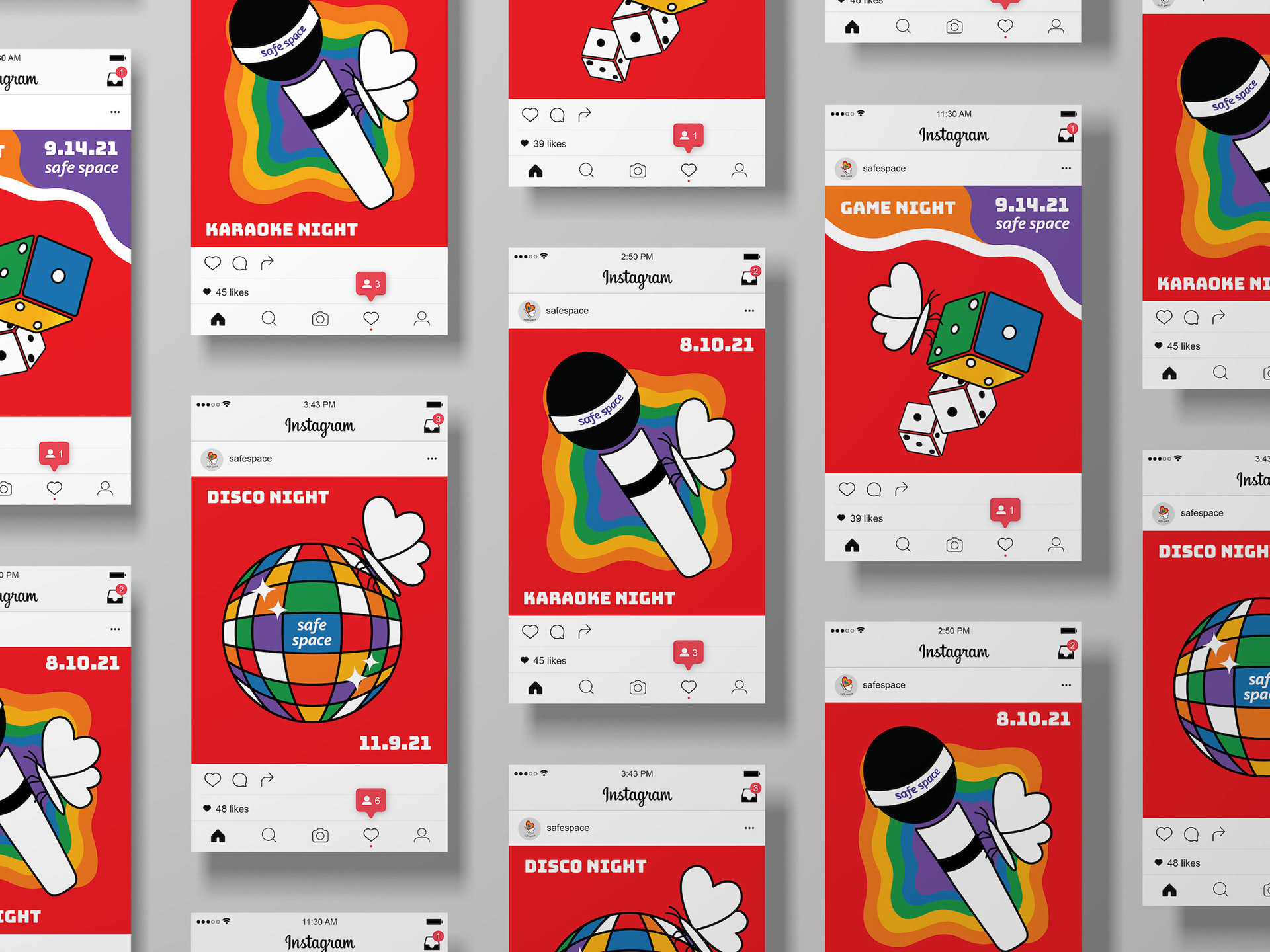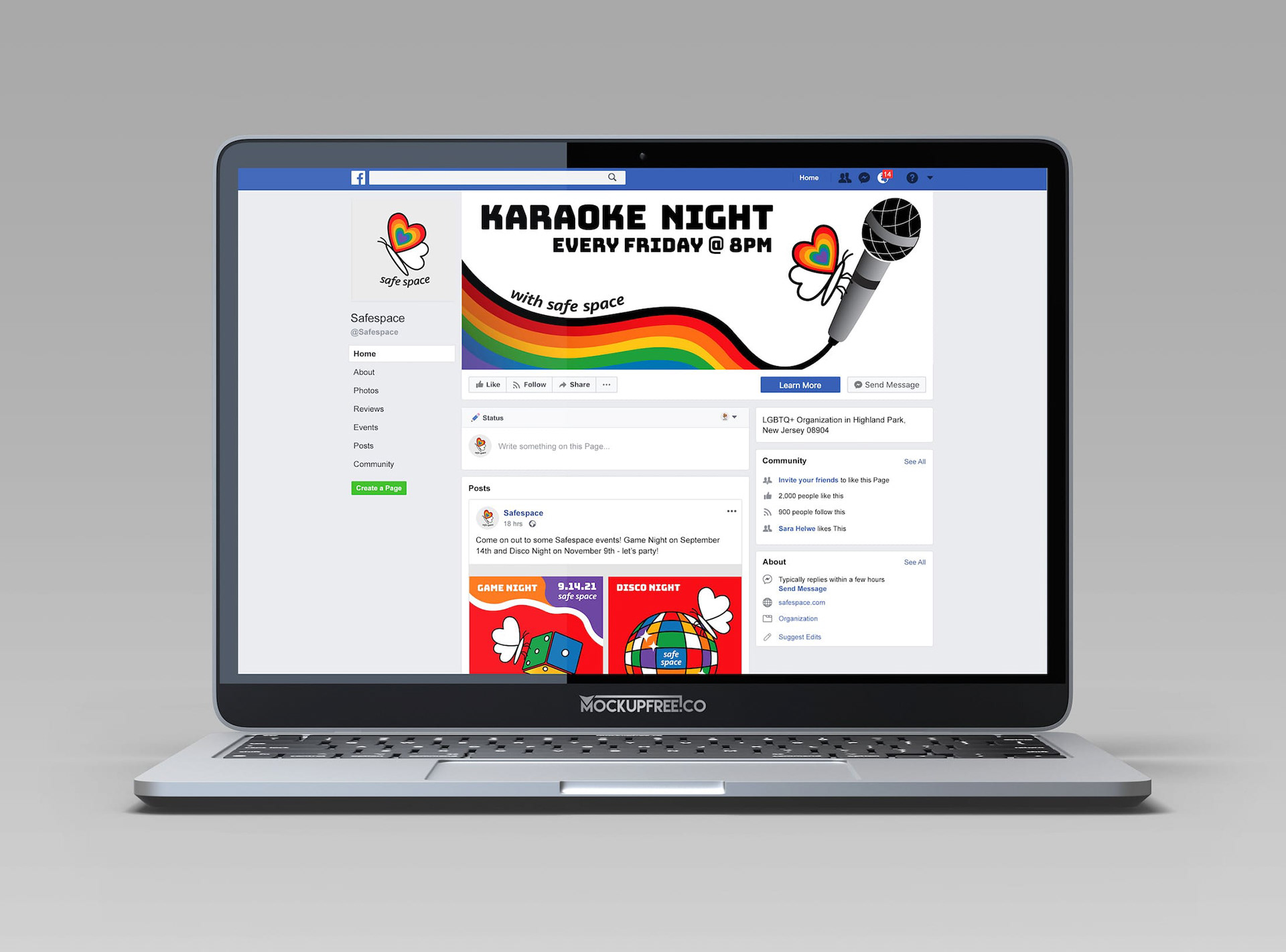 "Let's Talk"
would be another event that
would take place within the organization.
This would be an event for open discussion regarding different
gender identities and sexualities within the LGBTQ+ community.